An East London estate agent in need of a refresh
.
Working with the Quatremain team our task was to either refresh the existing site or generate something fresh and new – we chose the new.
Taking the opportunity to learn about the business and understand how the customer would use the site, we developed something more impactful and engaging, and most importantly FASTER than the previous site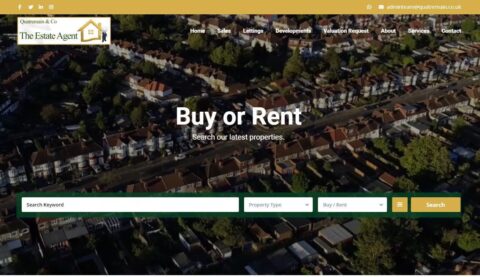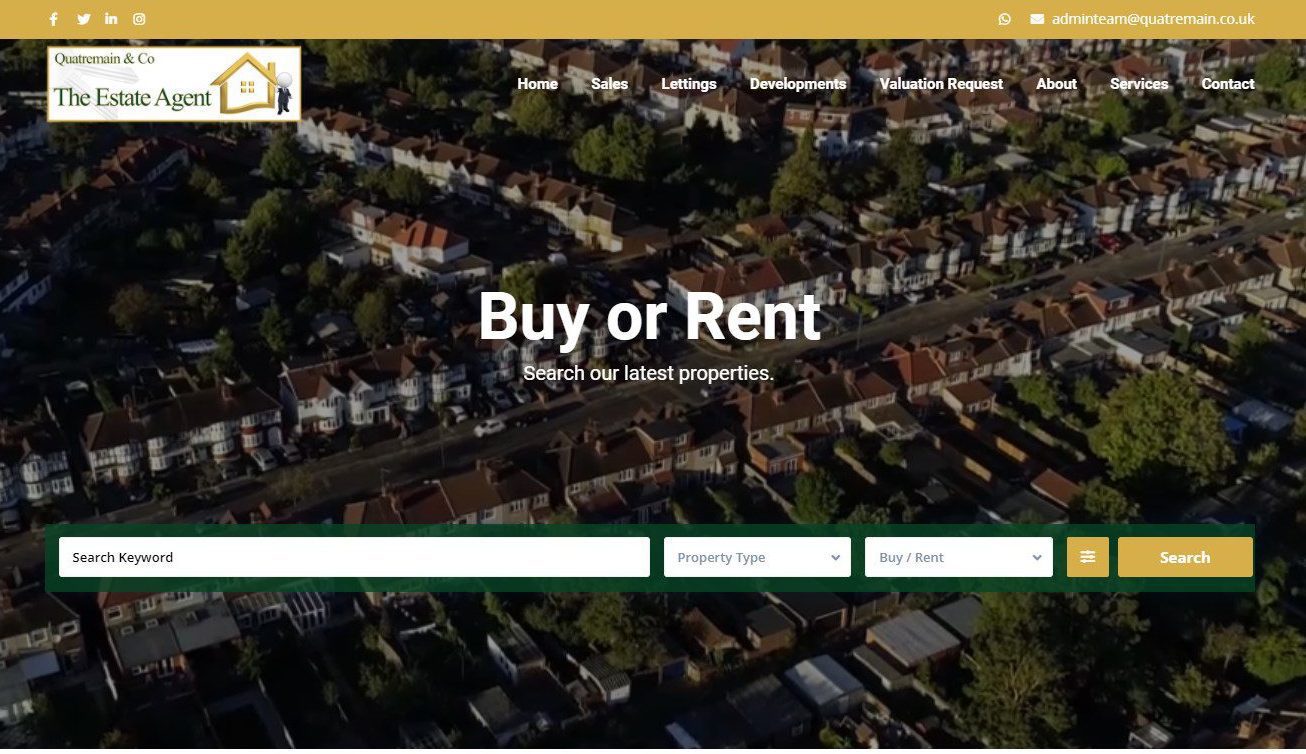 Bringing the brand into the 21st century in terms of web tech was key, speed of loading the properties and ease of navigation was also paramount.
Also key elements important to the owners were ease of use at the back end to upload new properties, live chat for that instant contact and the social/informative element too – namely promoting their interest in conservation.
All together the result was a site that is easy to navigate, simple to use and informative when required.
What Quatremain say about us
.
"We hired Web Wonderland to effectively completely rehash our website.
The current site is slow and the abandonment rate is huge. Andy and his team jumped straight onto it and we are completely thrilled with what we have now.
Its slick, fast and has a great customer journey.
We are hoping to use Web Wonderland for our marketing going forward, and I would recommend Andy & Iain in a heartbeat!"
Paul Quatremain – Director of Quatremain Estate Agents